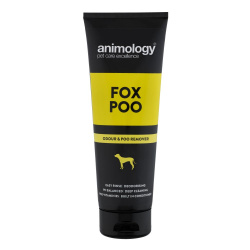 Fox Poo is an award winning, deep cleaning shampoo that effectively removes strong odours from your dog's coat. With its built-in conditioner, this dual action shampoo will keep your dog's coat healthy and conditioned, as well as smelling great! Animology Puppy Love is suitable for all dogs over 6 weeks of age. This sensitive shampoo has a mild yet effective action, leaving your dog's coat clean and conditioned, without stripping essential oils. White Wash is shampoo that uses optical enhancers to help improve the radiance of your dogs coat. Best used on white and golden coats, this shampoo contains built in conditioners and Pro-Vitamin B5 to keep the coat in top condition. It is suitable for use on all dogs from 6 weeks old.
Order within
19h
19m
7s
to receive your order Thursday 7th July
01
Choose the product and amount from our website.
02
Carefully read the product description.
04
Your product will arrive by post.
Learn More
VMD's Product Information Database
Quick & Easy

Simply upload your prescription and receive it the very next day.

Checked by Vets

All orders are double checked by our team of vets.

Confidential Service

Your information is secure in our state of the art secured servers.

UK Medication

Dispensed by a leading registered UK pharmacy.